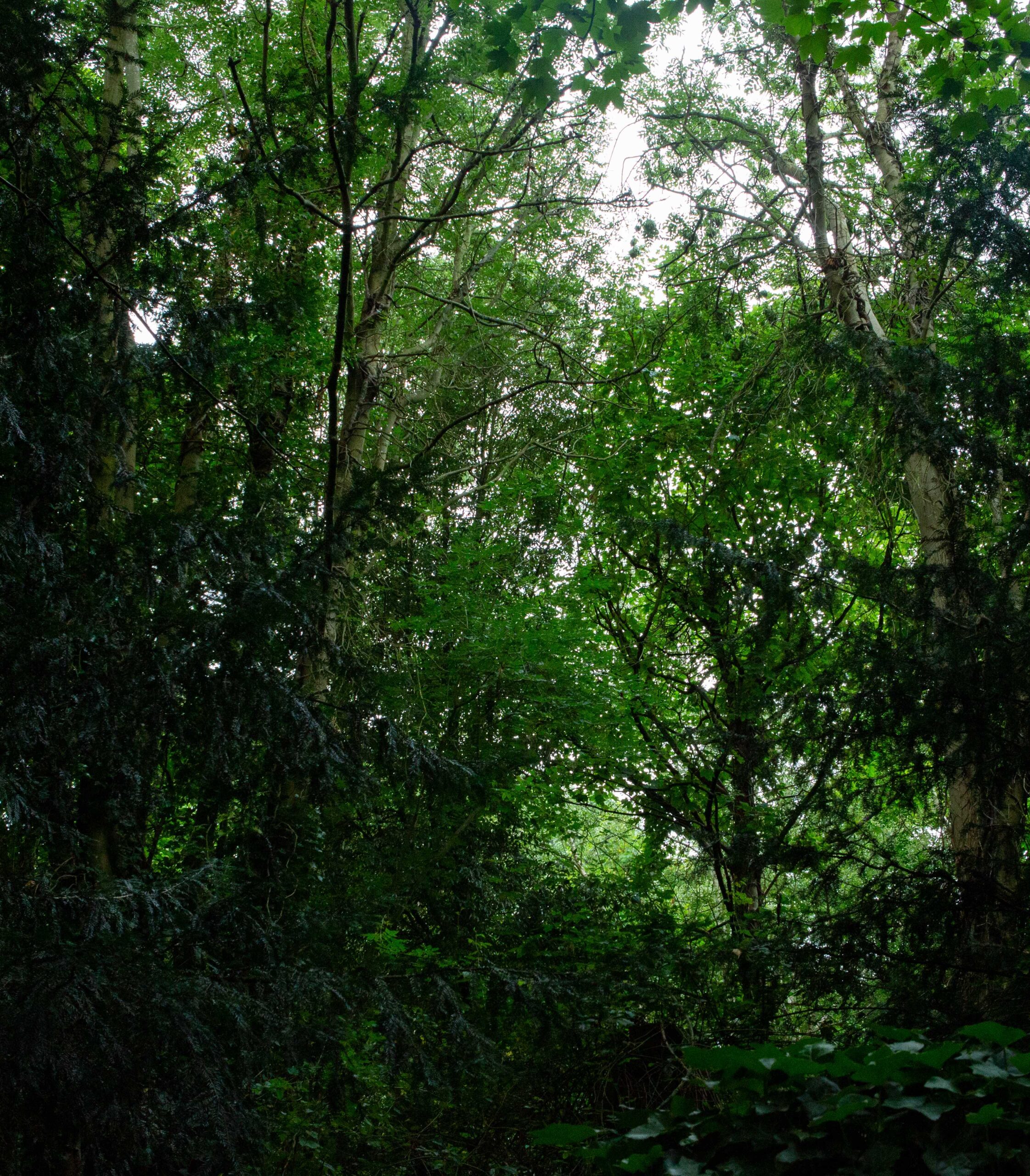 20 Dec

Træ

'Trae' is Danish for tree. Erinma circled back on their relationship to trees, how its changed since growing up in East London and being quite afraid of trees.

It was my ninth birthday and for some reason the way that was celebrated in school, was that the dinner ladies tied you to a lamp post whilst everyone else played around you. For some reason I was left there and forgotten about. All my friends and classmates had gone back in the class room and the whole playground lay in front of me. I think perhaps for the first time, in England at least, I became aware of the trees. It was November and for the next hour or so I watched the trees and their intricacies. They captured my attention.

Fast forward to summer holidays in Copenhagen – my mum is Danish – and she had to work over summer, so we were sent by boat or by plane to stay with relatives or family friends. I got to stay on a farm, and spent most of my time outside, riding a motorbike around the farm or walking through a pine forest, near the house. Growing up in an urban environment, there was a mental threshold to cross to go into the pine forest alone for the first time. I had it in my mind, through education, that trees spelled danger particularly to black people. So there was this moment of having to going beyond my fears of what a forest signalled to me as a young person who looked to America, to understand black experience of trees, and to somehow embrace that these same logics didn't apply here.

There's a book I've been reading whilst sheltering from the pandemic, and it sort of reminds me of this 'double' conscious dilemma and finding an affirmative path, moving through fear. So I'll read a bit from it….

So this is a short excerpt from 'The Undercommons: fugitive planning & Black Study' by Stefano Harvey & Fred Moten.

'The path to the wild beyond is paved with refusal. In the Undercommons if we begin anywhere, we begin with the right to refuse what has been refused to you. Citing Gayatri Spivak, Moten and Harney call this refusal the 'first right' and it is a game-changing kind of refusal in that it signals the refusal of the choices as offered. We can understand this refusal in terms that Chandon Reddy lays out in 'Freedom With Violence (2011)' – for Reddy, gay marriage is the option that cannot be opposed in the ballot box. While we can circulate multiple critiques of gay marriage in terms of its institutionalisation of intimacy, when you arrive at the ballot box, pen in hand, you only get to check "yes" or "no" and the no, in this case, could be more damaging than the yes. And so, you must refuse the choice as offered.

I think there is a lot to contemplate , a queering perhaps, between these binary choices of the legislative when it comes human relationships to trees. I think the arts and arts practice has a key role to play in reimagining that relationship.

This short provocation was shared as part of Metal Liverpool's Common Ground series and part of #SeasonforChange, attempting to challenge imbalances in the climate movement, which mirror broader environmental and social inequalities.