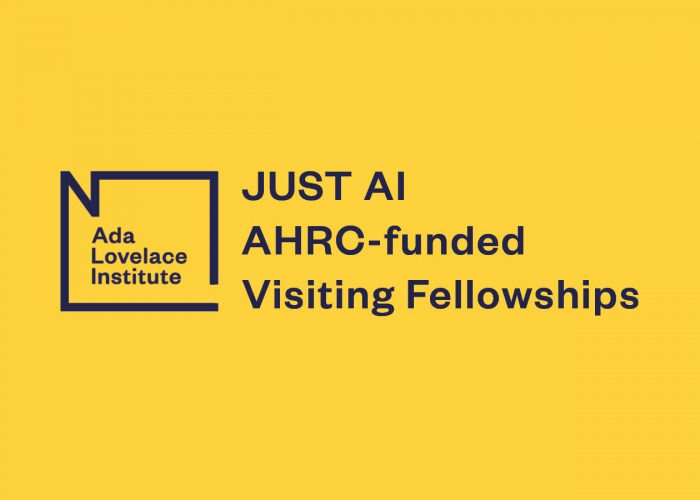 24 Oct

Just AI/ Ada LoveLace visiting Fellowships

We are delighted that Squirrel Nation are awarded one of 4 Visiting Fellowships to carry out creative research designed to surface alternative, critical and diverse perspectives on data and AI in relation to racial justice. The call inspired 98 proposals and we are joined by Yasmine Boudiaf, Sarah Devi Chander and Dr Irene Fubara-Manuel. Fellows gain affiliation with the Ada Lovelace Institute and join the JustAI multidisciplinary research network.

We have proposed to re-enactment the 1956 Dartmouth AI study through a decolonising AI reading group, collective gatherings and a ceremonial, multimedia piece drawing on the work and philosophy of Sylvia Wynter to creative concepts from which to reimagine and reconfigure AI for racial equity.